Group Lessons Snowboard
"Powder to the people!"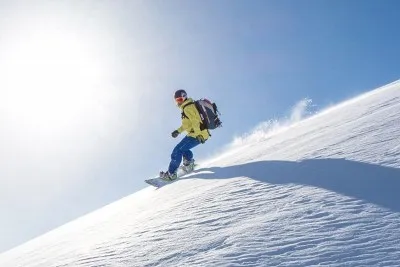 Snowboarding is a very popular sport and a good alternative to skiing, so of course many people want to learn it. From young to old, we have groups for all ages.
Whether you are a beginner who is absolutely new to snowboarding, or if you already know the basics and want to expand your skillset, we have an option for you.


Beginner lessons: 10.00am - 12.00pm
start for beginners: Sunday & Wednesday
Intermediate/advanced lessons: 01.00pm - 03.00pm
start for intermediates/advanced: Sunday through Friday upon request
meeting point: practice area Hochbrixen 

SNOWBOARD LESSONS (2 HOURS PER DAY)
1 Half-Day Pass = 2 Hours
€ 90,00
2 Half-Day Pass = 4 Hours
€ 160,00
3 Half-Day Pass = 6 Hours
€ 190,00
Book Now