Group Lessons Snowboard
Information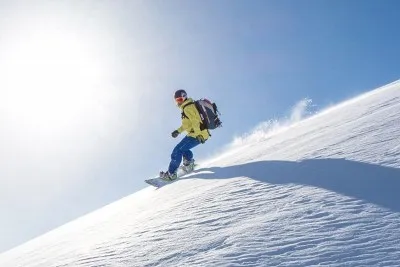 Snowboarding is a very popular sport and a good alternative to skiing, so of course many people want to learn. From young to old, we have groups for all ages!
Whether you are a beginner who is absolutely new to snowboarding, or if you already know the basics and want to expand your skillset, we have an option for you! There's always much to learn, and you will see that our snowboarding lessons are a lot of fun!
Beginner's courses start Sundays and Wednesdays
Intermediates can join from Sunday – Tuesday by appointment

Snowboarding lessons are usually half-day courses, 2h/day




SNOWBOARD LESSONS (2 HOURS PER DAY)
1 Half-Day Pass = 2 Hours
€ 80,00
2 Half-Day Pass = 4 Hours
€ 150,00
3 Half-Day Pass = 6 Hours
€ 180,00
For beginners possible to start on Sunday and Wednesday.
For advanced possible to start every day by appointment.
Book Now