Training Grounds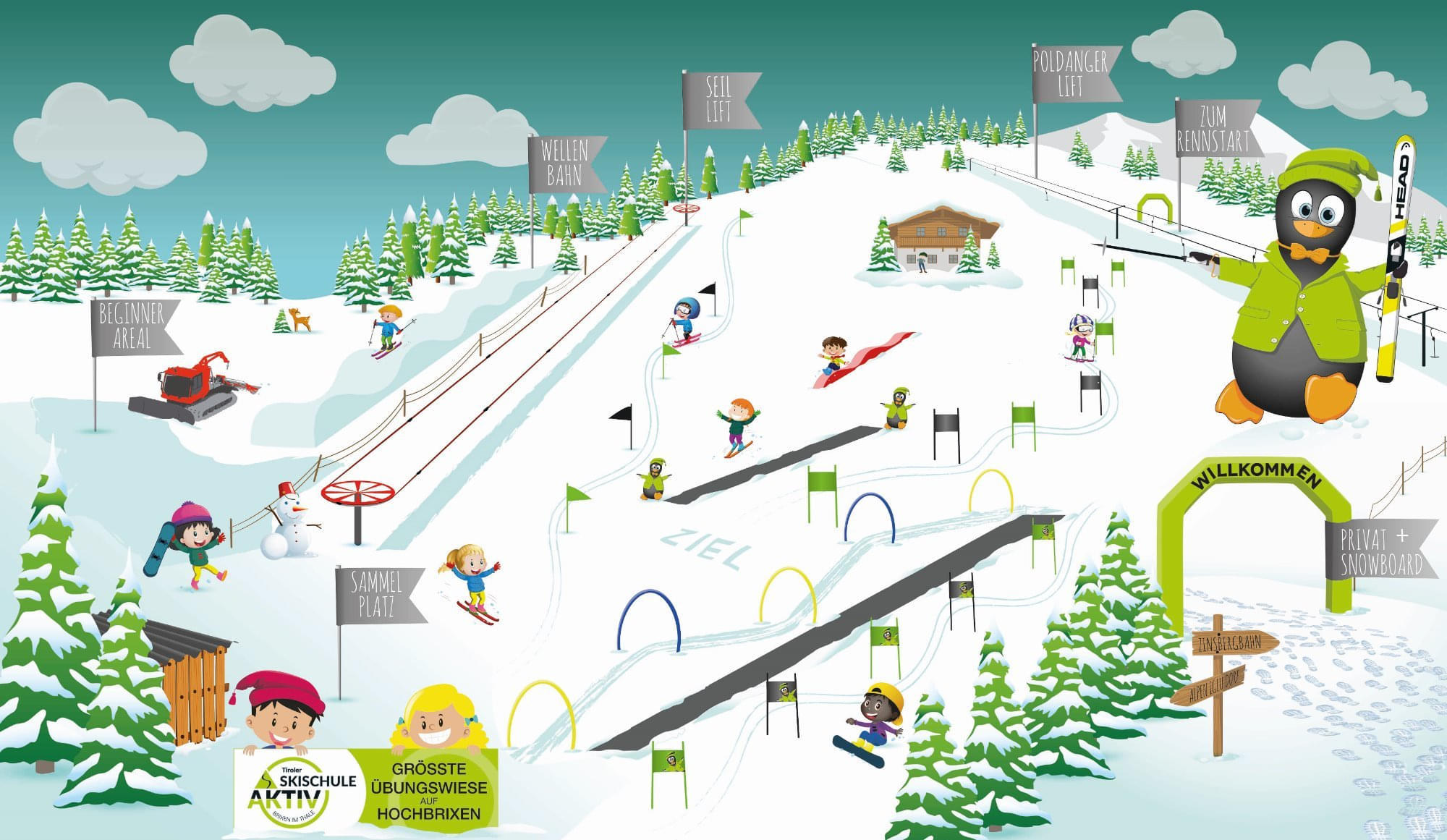 The Tiroler Skischule Aktiv has the BIGGEST training grounds in Brixen im Thale. For our children, we have a 12m (49ft) conveyor belt and a 50m (160ft) conveyor belt for young and old.
The different levels of difficulty, from flat to steep, are a perfect way to master the art of skiing and take command of this wonderful sport.
In addition, you will find a ski tow next to the training grounds, operated by the SkiWelt WilderKaiser Brixental. This is also where the intermediates get assigned to their respective group.
The training grounds are prepared by snow cats on a daily basis, in order to guarantee perfect conditions and a safe ski day. Everyday our teachers prepare new slalom courses in various levels of difficulty. And don't forget, our training grounds are also the location for lots of our events, such as the Glühwein Party and the guest race.